Specialists in high level access & cleaning
Dynamic access provide systems of working that allow access to areas originally thought not possible, our technicians are expertly trained to utilise various skill sets alongside advanced equipment to allow them to gain access to the most awkward and impossible places, once in position we offer a wide range of services such as window and facade cleaning, DOFF treatment, construction works, and glazing just to name a few.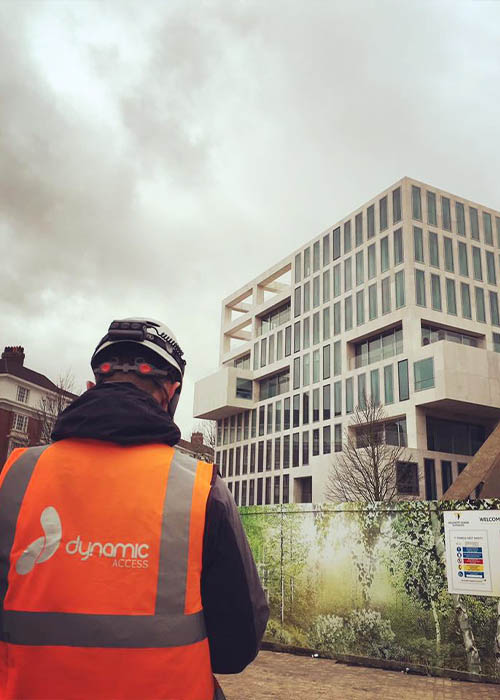 Expert Industrial Abseiling
Dynamic Access have amassed a team of specialist technicians with years of high level experience in rope access and industrial abseiling.
Rope access has fast become a versatile and cost effective solution in comparison with conventional access methods including scaffolding and cherry pickers.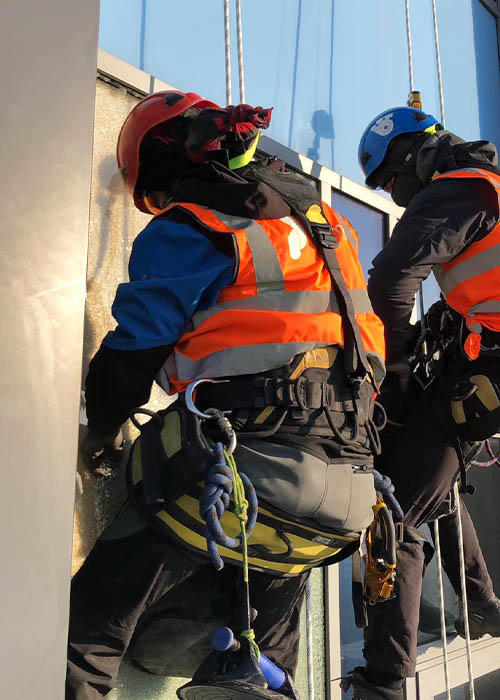 Our company philosophy is to access the inaccessible. Rope access allows us to reach areas that are extremely difficult and obscure to access via other access methods.
We have a huge range of experience in a number of industry sectors and have worked on projects across multiple continents, so we're confident our experience is second to none.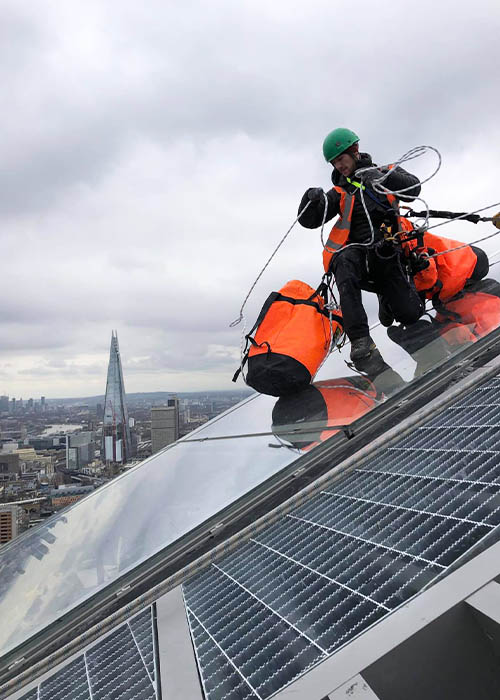 Bringing Expertise to Industrial Abseiling
One of the main advantages to rope access is the minimal equipment requirements and disruption to the surrounding work area. We always ensure that our highly trained technicians operate in a safe and respectful manor.
Take a peek at some of our recent projects
available from 07:00 – 19:00
Email: info@dynamicaccess.co.uk