About Us

Who We Are

What We Do

How Can We Help
Specialist IRATA Certified Rope Access, Glazing and Facade Contractors
Aiming to be the industry leaders
Smart Commercial Solutions for Glazing and Rope Access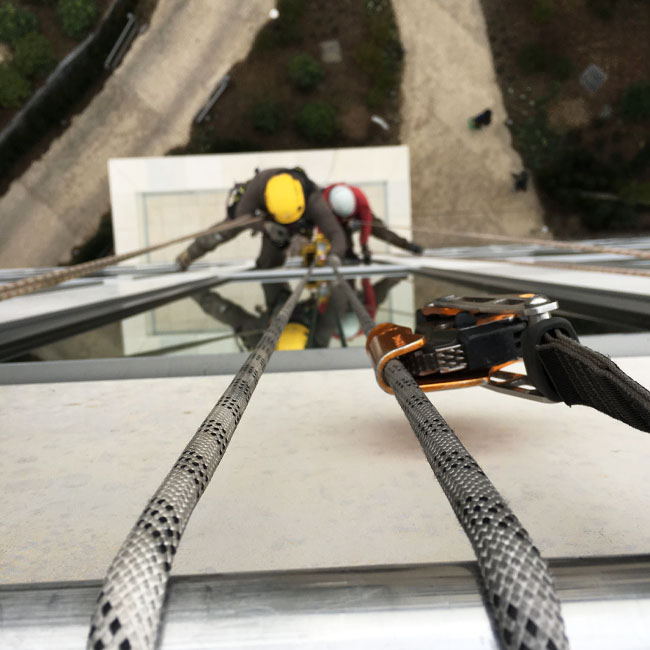 Dynamic Access (UK) Ltd – our Consultants and Engineers are nationwide and specialists in the maintenance, repair and refurbishment of commercial glazed roof-lights, facades, canopies and windows.  Our technical team is formed from some of the most highly experienced and time served professionals within the commercial glazing industry and for the last twenty-eight years they have built a solid reputation for delivering specialist glazing operations at height and in difficult to access areas. We know how to operate to the highest levels of quality, safety and minimal disruptions to our client's daily operations. Our Consultants and Engineers provide a high-quality service tailored to meet our client's individual needs.
Our key services include;
Glazing Dilapidation Reports
Refurbishment Projects
Glass Replacements
Annual Health & Safety Glazing Inspection Reports
Leak Detection/Rectification
Multi-phase, Large Scale Upgrades & Refurbishments
Specification & Delivery
Atrium & Facade Seal Service
Glazing Inspections
Facade Restoration & Cleaning, Glass, Aluminium, Stone, Marble, Etc
Specialist in Working at Height
Inspection and Certification of man-safe and eye bolt systems
Bespoke PPM Service Packages
Dynamic Access is leading the field in commercial glazing inspections, specification and refurbishment solutions to glazed facades, atrium's, windows and roof-lights to prestigious commercial buildings and shopping centres across the UK and Europe. For many years, members of the Dynamic Access team have undertaken and safely delivered extensive high-profile projects working alongside leading architects, facilities management and construction companies. As building designs increase in height and size, coupled with cities and towns becoming more populated, conventional fixed scaffolding and access methods have become very expensive and disruptive. Often these conventional methods require local authority permits, road closures and lengthy planning. On many of our glazing projects, commercial rope access and abseiling has progressively become the preferred method to overcome the expense and disruption caused by utilising conventional access methods. Rope access and abseiling is a safe and practical access solution that allows Dynamic Access to offer our clients the most cost-efficient option to undertake their required glazing inspections, repair and maintenance projects.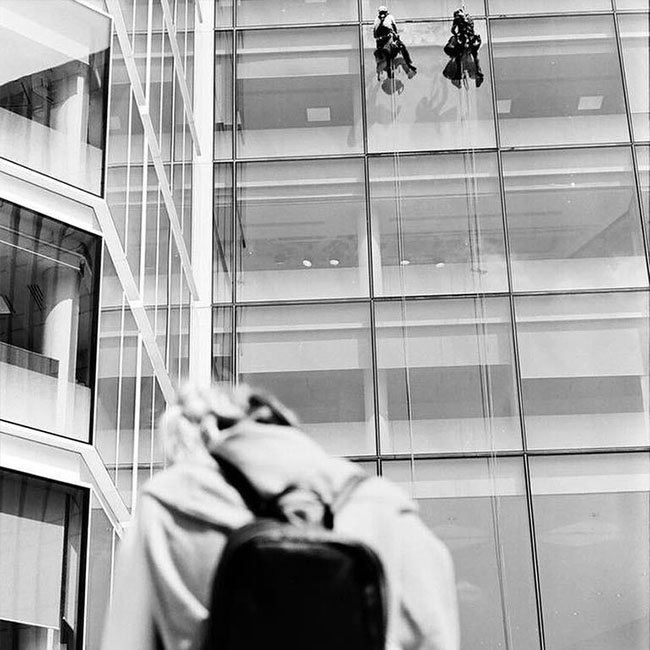 We have vast experience with working at height and in locations where our clients are limited to access and inspect our high quality and standard of workmanship, all of our works are fully photographic scheduled allowing our clients to see the defects and the completed rectification works step by step, this also helps our clients understand the glazing systems and the requirement for future PPM servicing to keep the glazed structures fully safe and serviceable in the future.
All works are full guaranteed and where required we are one of the few companies able to offer insurance backed guarantees (IBG) often now requested by developers and large FM companies throughout the sector.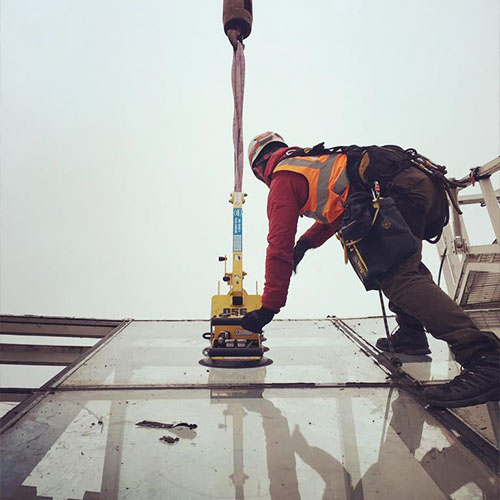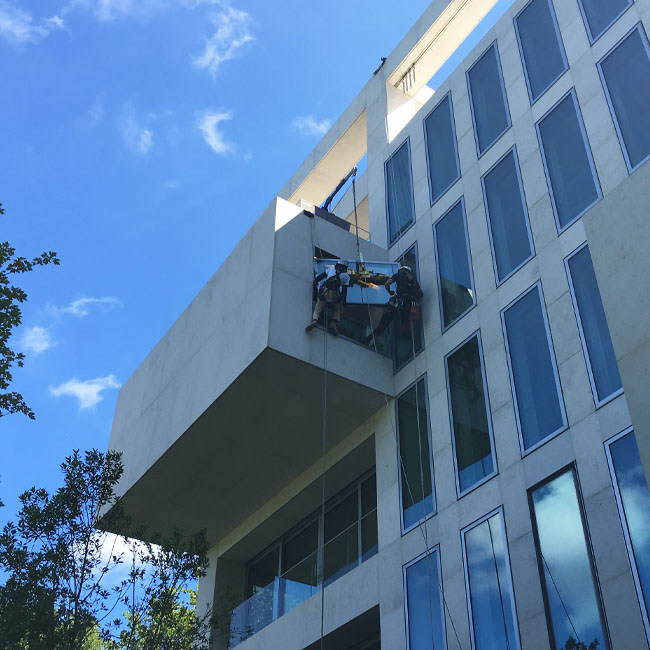 We cover a wide range of rope access solutions ranging from simple maintenance to specialist works.
Each job is unique and we work with our clients to provide a bespoke level of service to ensure your satisfaction is guaranteed.
At Dynamic Access, we ensure all our staff are trained and assessed to the highest standards of certification.
Our working environment is assessed and given graded levels of risk to suit the application. Want to learn more and find out why?