Refurb, Replace and Refresh.
Dynamic Access provide specialist rope access solutions for building facade maintenance throughout the UK. We work for many leading glazing, facade and curtain walling contractors.
Our experience spans over 10 years of expert workmanship, working with contractors or direct to our clientele.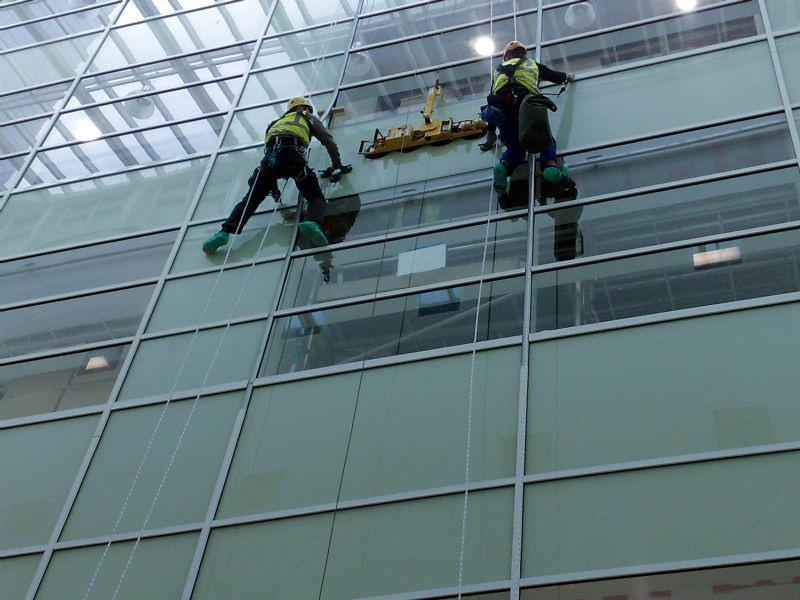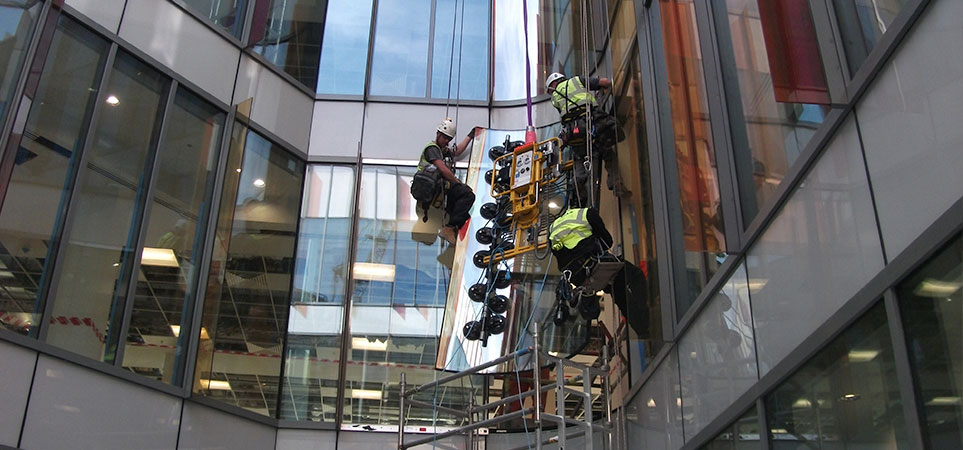 Maintain, Prevent and Relax
We provide planned maintenance solutions to ensure warranties remain valid. We also assist in the prevention of damage that causes draughts and leaks due to blocked rainwater systems and deteriorated sealants.
All work undertaken is comprehensively recorded and presented to you in a site specific report. This provides essential information and guidance on works, maintenance programmes and work at height.
Sample Projects
Replacement Glass – Specialist replacement using rope access techniques

Survey and reports on external façade systems

Repairs to external façade systems

Curtain Wall System maintenance

Cladding installation and repair

Structural Glazing replacement

Silicon Sealant Application

Façade Cleaning and Restoration

Atrium Glazing

Leak Detection

Work at height solutions