Specialists in high level access & cleaning
Here at Dynamic Access we can cater for all of your atrium needs. Just because it looks impossible to access from the inside does not mean you can only maintain the outside. Our technicians are specially trained to 'access all areas' utilising various skills and equipment we offer internal and external maintenance programs which include cleaning, torque testing of the fixings, inspections, seal services, unit replacements and complete renewals.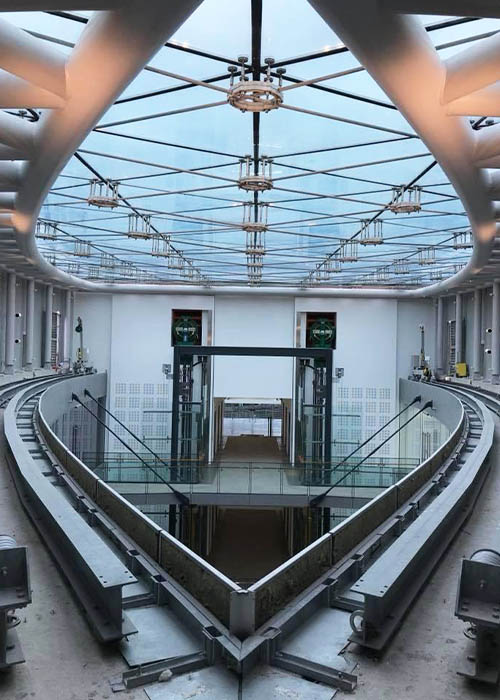 To avoid disruption, very often we carry out work at night. This means minimum interruption for your business operations.
As our access systems reduce the need for scaffold or cherry pickers, set up time is very short. Most of our access systems can be removed between shifts.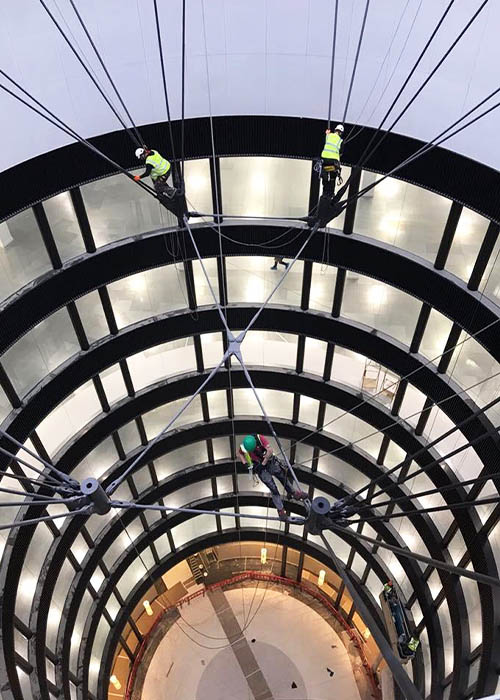 Our wealth of experience means you can be confident knowing the maintenance of your atriums and internal roofs is in expert hands.
We are IRATA qualified, this ensures we maintain the highest standard of work in the industry.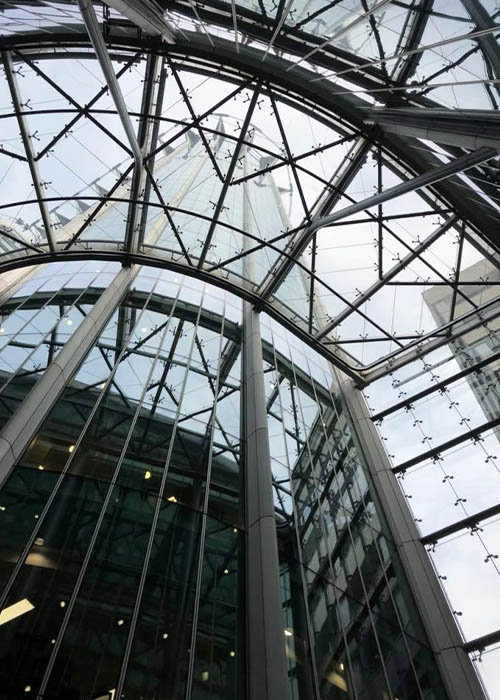 Calculated Risk, Safe Execution.
Provision for rescue from atria is paramount. We take great care to ensure that before any work is carried out, the persons working at height have the ability to efficiently rescue an injured person from any point in the atrium.
At Dynamic Access we only use highly qualified and experienced personnel trained to IRATA industry standards.
Take a peek at some of our recent projects
available from 07:00 – 19:00
Email: info@dynamicaccess.co.uk