Emergency 'Make Safe' Glazing
SECURE YOUR PREMISES DURING THE LOCKDOWN

Keeping Businesses Secure Through Covid 19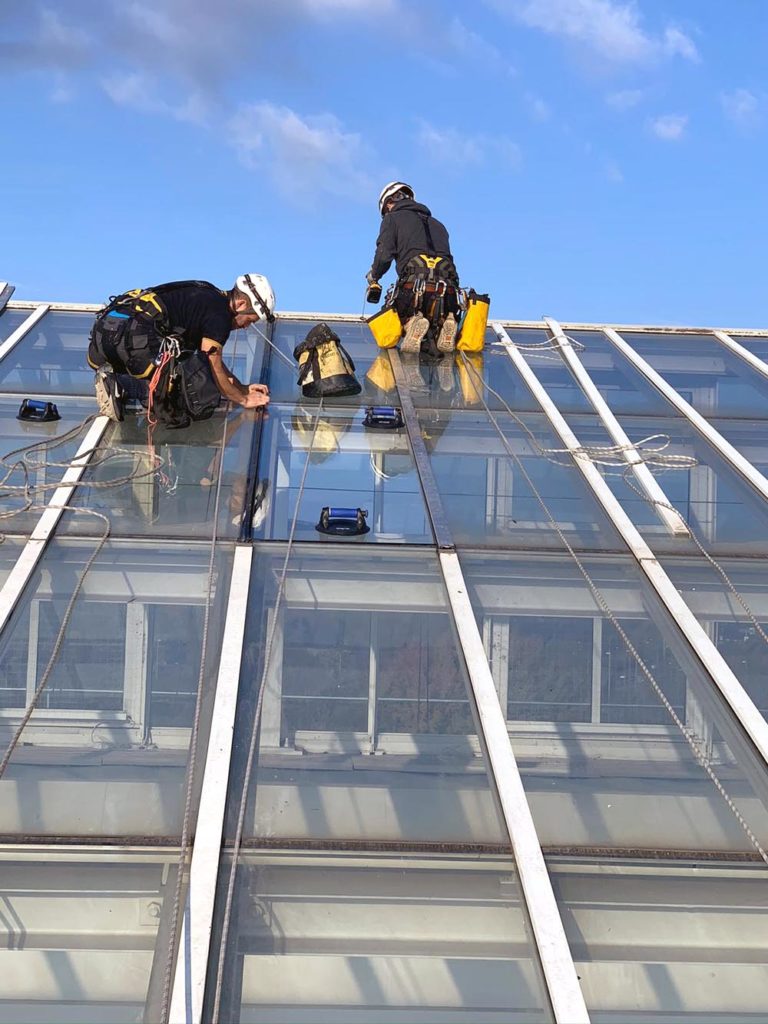 Dynamic Access are back at work in the skies. Carefully following all Guidelines set out by the Government and watching developments. Our team are on high to assist with all your Rope Access, Glazing, Facade and High Rise Services.
If you would like any more information about how we are doing this or how we can help you please feel free to contact us. Our team are on hand across the country and ready to help however we can.
Dynamic Access are offering an Emergency Make Safe Service. While glass factories are currently shut during the Lock Down, we are ensuring that businesses remain secure throughout this pandemic. As a nationwide glazing specialist, we are able to offer our services in this difficult time no matter the location.
While we are on location securing your damaged glass, we will also measure up ready to replace your glass. The moment we are able to supply your replacement glass we will prioritise all windows made safe by us. Ensuring you can return to business as normal as soon as possible.
CONTACT US DIRECTLY
If you require emergency make safe glazing contact us immediately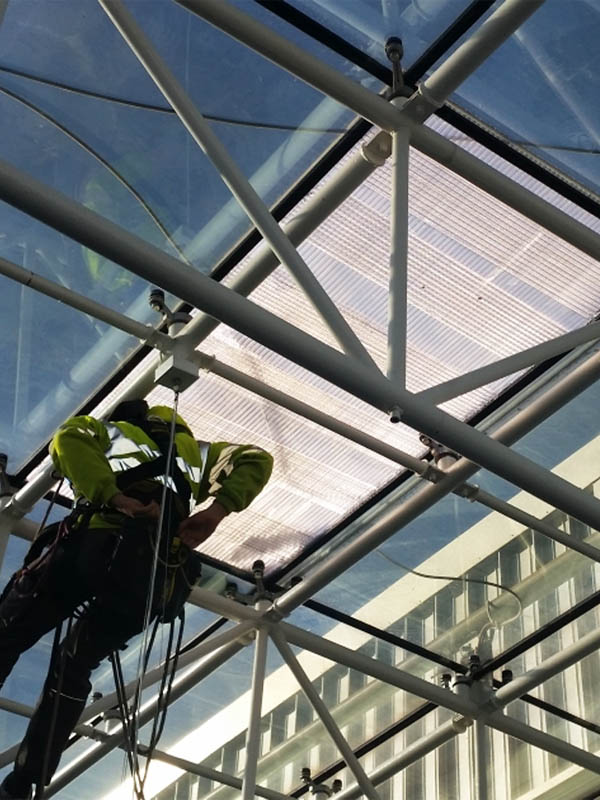 Our installation teams are very experienced and set up to undertake works outside of normal working hours utilising specialist lifting and access equipment to safely complete the works. During a commercial glass replacement, Dynamic Access are able to supply all necessary access equipment including rope access, cranes, MEWPs, road closures, pedestrian and traffic management requirements to ensure the operation is completed with site safety at the forefront of any works.
Dynamic Access have our own highly experienced in house IRATA trained rope access glazing teams that are frequently called upon to undertake difficult access projects. Having our in house IRATA teams allows us to give our client base alternative access options and can alleviate the requirement for expensive and disruptive fixed scaffolds and access equipment. Often when working in the UK Cities it can be several months to get road closures in place, using our rope access teams where possible we reduce the lead time and duration of the required works for our clients.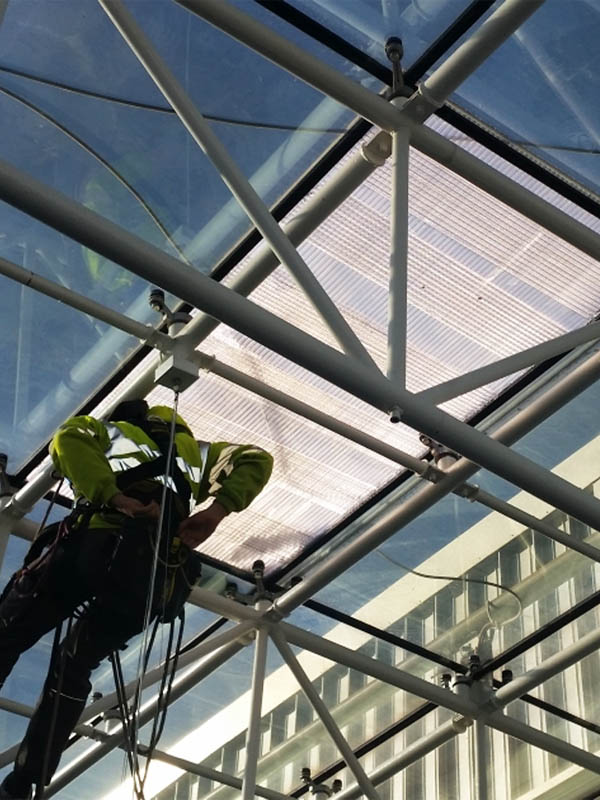 Take a peek at some of our recent projects
Feedback from recent clients
Jamie Kerr
Facebook Review
Dynamic access have been installing horizontal and vertical safety lines on our Liverpool hospital 500million pound rebuild project, they have been professional, reliable and competent in all aspects of work. The MD has also accommodated our impulse requirements and for that we are truly thankful. Highly recommend this company and look forward to an on going working relationship with josh and his team.
An excellent rope access company operating in London, Birmingham and Manchester. Professional level of service. They use highly trained IRATA certified Rope Access contractors. I would highly recommed. 5*.
Daniel Sanders
Facebook Review
Excellent service from start to finish, on time, safe, polite, true professionals of their industry, thanks to Josh and team for the awesome job they did for us.
John Jason Ebdon
Google Review
Top company had a problem that other companies made it out to be a big job nothings seems to be a problem to these guys and a great price too would recommend thanks to Josh
Ed Gallagher
Facebook Review
Dynamic Access have been working at one of RBWM's public libraries. the library is grade II listed and has an extremely challenging architecture. no other company I approached were prepared to carry out the external cleaning in the way these guys did. from start to finish they have been professional and willing to find solutions not excuses. thanks for a great job we will be using you again in the future. 5 star service.
Sam Collins
Facebook Review
Fantastic work. Professional and efficient.
available from 07:00 – 19:00
Email: info@dynamicaccess.co.uk