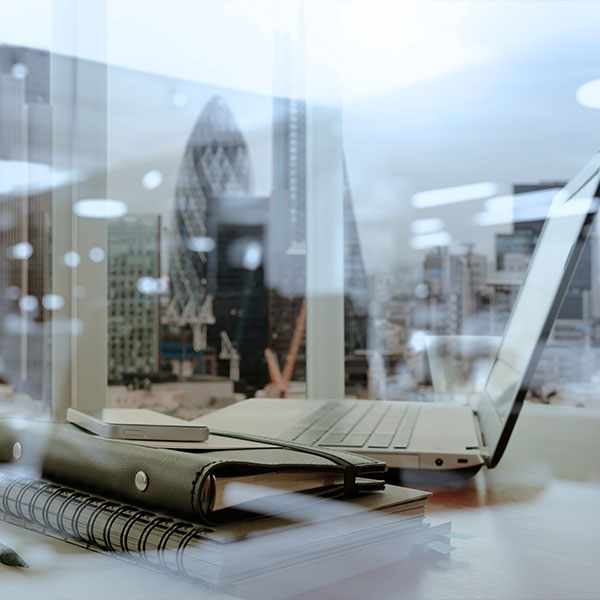 The best way to qualify and quantify the cost savings is to consider the impact the erection of scaffolding has on a single site. When you realise a team of people are required to carry out the installation and erection of scaffolding days prior to any work actually commencing and then removal days after the work has been completed. Add to that the actual cost of renting and maintaining the scaffolding throughout the course of the work it then becomes obvious the extra costs incurred to a project with little to no tangible benefit.
A basic cost analysis:
Project: Painting at height a seven floor building on Fleet Street in central London. Our Client had an issue with obtaining permission to attach scaffolding to the building adjoining the site. To install and erect scaffolding to cover the seven floors would have taken 2 days.
Dynamic Access was able to not only quote a much lower price but also shorten the lead and actual work times by half while eliminating the need for permits and access.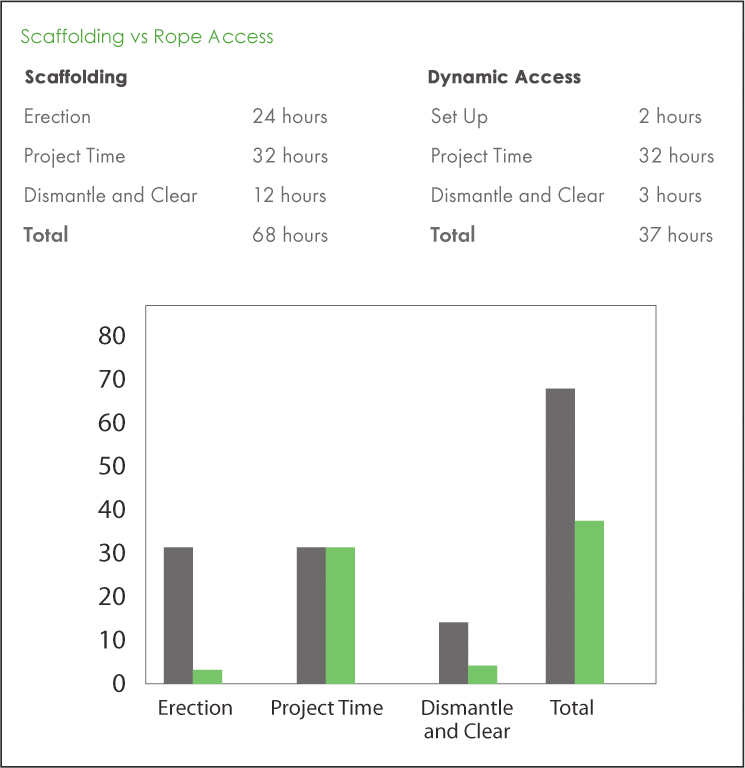 At Dynamic Access, we ensure all our staff are trained and assessed to the highest standards of certification.
Our working environment is assessed and given graded levels of risk to suit the application. Want to learn more and find out why?