Your Safety Ensured
Safety nets protect those working at height. It is always best practice to minimise any potential fall. Falls greater than 2m are generally accepted as likely to cause injury, at this 2m point a fall arrest system is required; however minimising falls of any scale is good practice.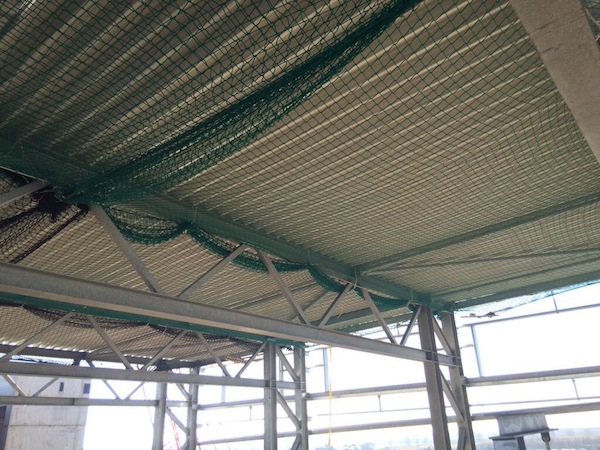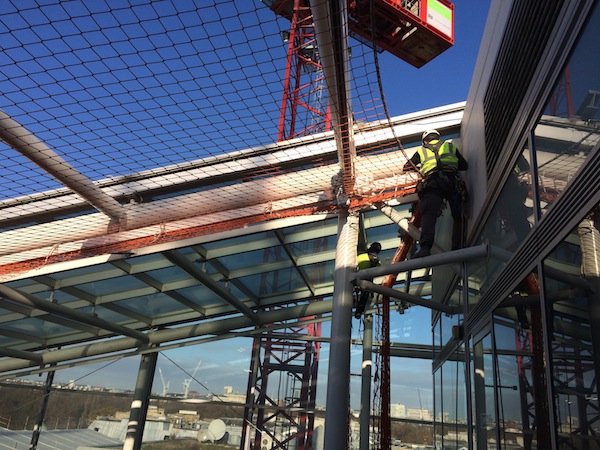 The Net: The safety nets comply with BS EN 1263-1 standard and are made from polypropylene, this gives high-energy absorption along with durable use. Safety nets are tested for a 100kg person falling 6m. They are installed using rope ties, also complying with the BS EN 1263-1 standard.
s
Construction sites are made up of various trades all working to achieve their objectives. Sometimes this can lead to them requiring access where safety nets have been installed.
Safety nets should never be interfered with once a handover certificate has been issued, but on occasion this does happen with or without the site management knowing. Site management should on a daily basis do a visual check of the safety nets before work commences for the day.
Give yourself peace of mind and let us professionals inspect/install your safety nets for a negligible cost that can save lives.