Confined Expertise
For the internal inspection of vessels, culverts and silos, we have technicians experienced and qualified in confined space working.
All projects are subject to a detailed risk assessment. Safety procedures are strictly enforced.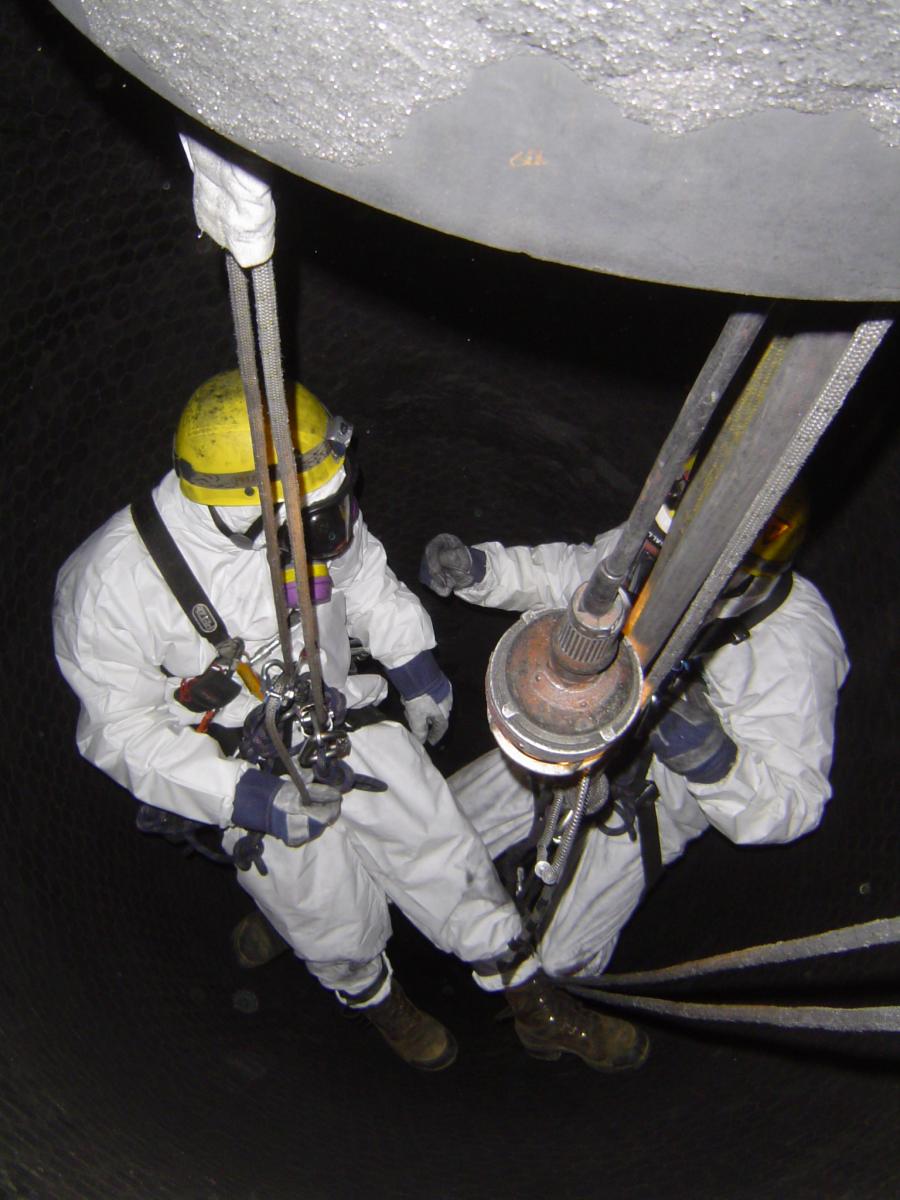 Our Approach
Air-fed helmets, self contained breathing apparatus and continuous vented air supply are among some of the techniques used.
We can also be utilised as safety / rescue cover for
other trades operating on site.
Sample Applications
Examples of recent works include:
Clearance of blockages in silos

Inspection of gas turbine flue

Safety and rescue provision for other trades

Pressure washing

Removal of debris build up

Pointing of brick mortar in old brick chimney

Securing of manhole shaft liner