Leak & Ingress Rectification
Specialists in high level glass repairs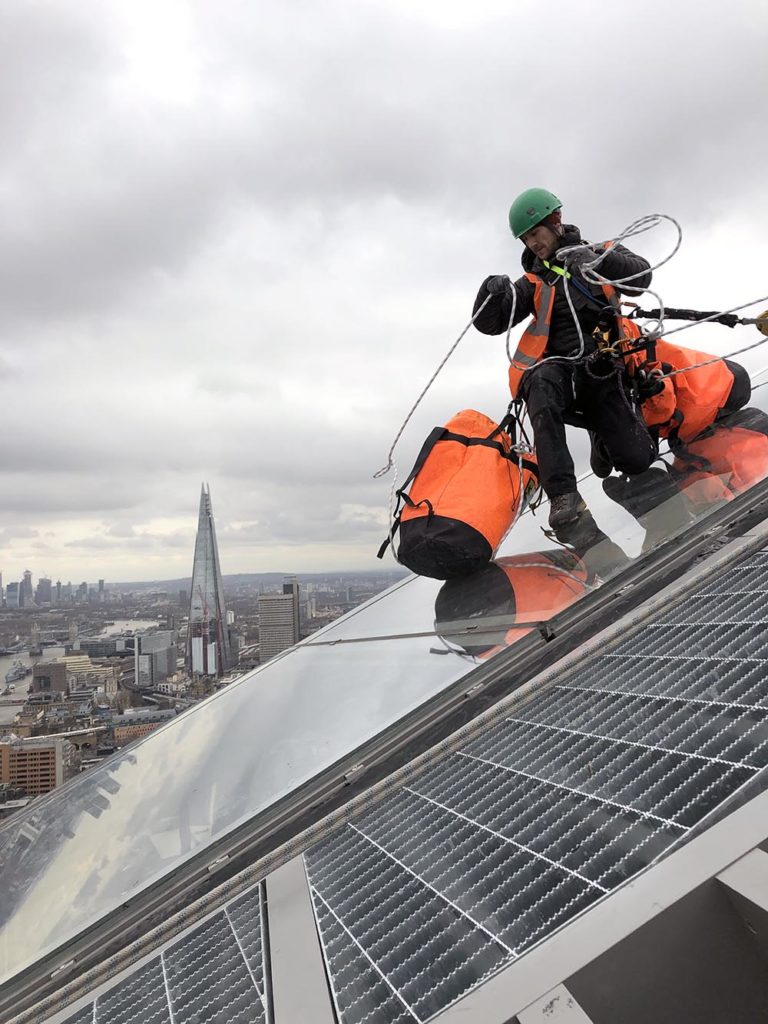 Leaking Glazing Fixed Fast!
Leaking glazing systems can be very disruptive to commercial buildings affecting the normal daily operations of our client's workspace.  The most common design of commercial buildings means the glazing tends to be located above high footfall or critical areas and leaks often cause major health and safety slip risks to persons using the areas below.
Commercial glazing systems are reliant on EPDM weather gaskets and sealant to keep them weather tight and fully serviceable, these consumable components are susceptible to age and weather-related failure and dilapidation, they also have a serviceable lifespan of between 10 – 20 years dependent on location and regular glazing system servicing.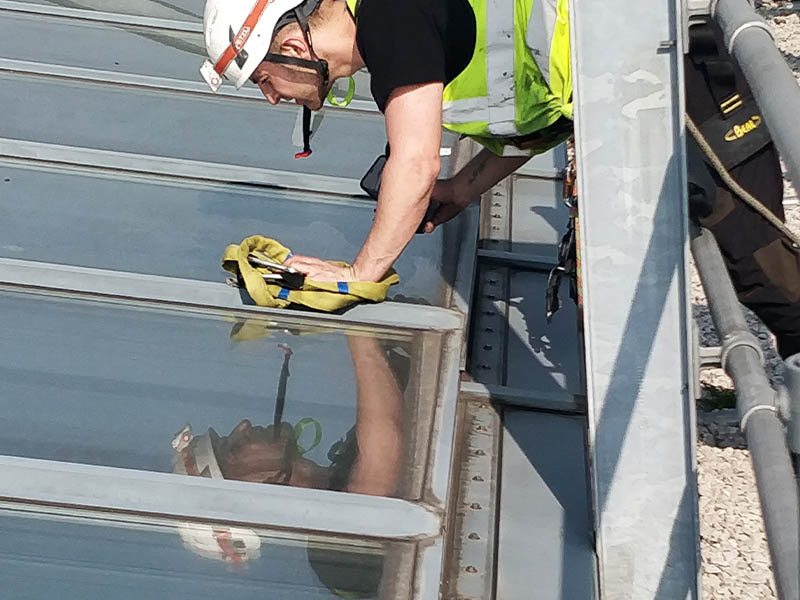 Dynamic Access have extensive experience in leak detection and rectification works to rain screens, curtain walled facades and overhead high level atriums glazing systems. For many years Dynamic Access have specified and perfected leak rectification methods that will upgrade the glazing systems and bring them back up to a fully safe and serviceable condition. 
Guarantee Against Future Water Ingress
All glazing systems are different and require a tailored approach by our technical team who will fully understand the failing of the system and then a purpose design a rectification plan. Typically this will include for the stripping back of the glazing system that is leaking the installing of purpose designed butyl back-up membranes, new system compatible EPDM weather gaskets to the glazing systems pressure plates, new fixings and the application of purpose designed sealants to interfaces and joints. Our experienced technicians deliver projects from single leaks to major overhaul projects; upgrading total atriums, roof-lights and facades.
Dynamic Access only use high quality purpose designed and system compatible replacement products this is in conjunction with the correct installation methods for the type of glazing system. This allows Dynamic Access the confidence to give our clients a full rectification solution which is backed up with lengthy water ingress guarantees.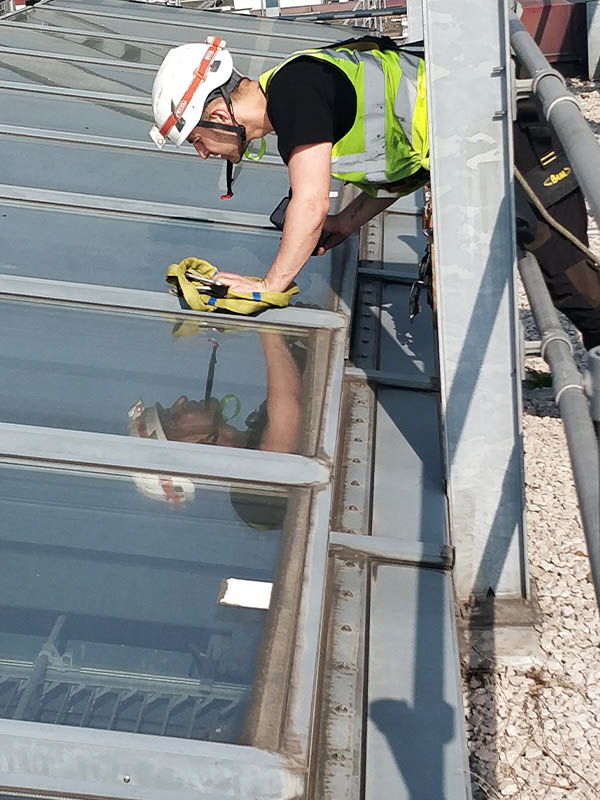 Take a peek at some of our recent projects
Feedback from recent clients
Jamie Kerr
Facebook Review
Dynamic access have been installing horizontal and vertical safety lines on our Liverpool hospital 500million pound rebuild project, they have been professional, reliable and competent in all aspects of work. The MD has also accommodated our impulse requirements and for that we are truly thankful. Highly recommend this company and look forward to an on going working relationship with josh and his team.
An excellent rope access company operating in London, Birmingham and Manchester. Professional level of service. They use highly trained IRATA certified Rope Access contractors. I would highly recommed. 5*.
Daniel Sanders
Facebook Review
Excellent service from start to finish, on time, safe, polite, true professionals of their industry, thanks to Josh and team for the awesome job they did for us.
John Jason Ebdon
Google Review
Top company had a problem that other companies made it out to be a big job nothings seems to be a problem to these guys and a great price too would recommend thanks to Josh
Ed Gallagher
Facebook Review
Dynamic Access have been working at one of RBWM's public libraries. the library is grade II listed and has an extremely challenging architecture. no other company I approached were prepared to carry out the external cleaning in the way these guys did. from start to finish they have been professional and willing to find solutions not excuses. thanks for a great job we will be using you again in the future. 5 star service.
Sam Collins
Facebook Review
Fantastic work. Professional and efficient.
available from 07:00 – 19:00
Email: info@dynamicaccess.co.uk