Commercial Glass Replacements
Specialists in high level glass replacements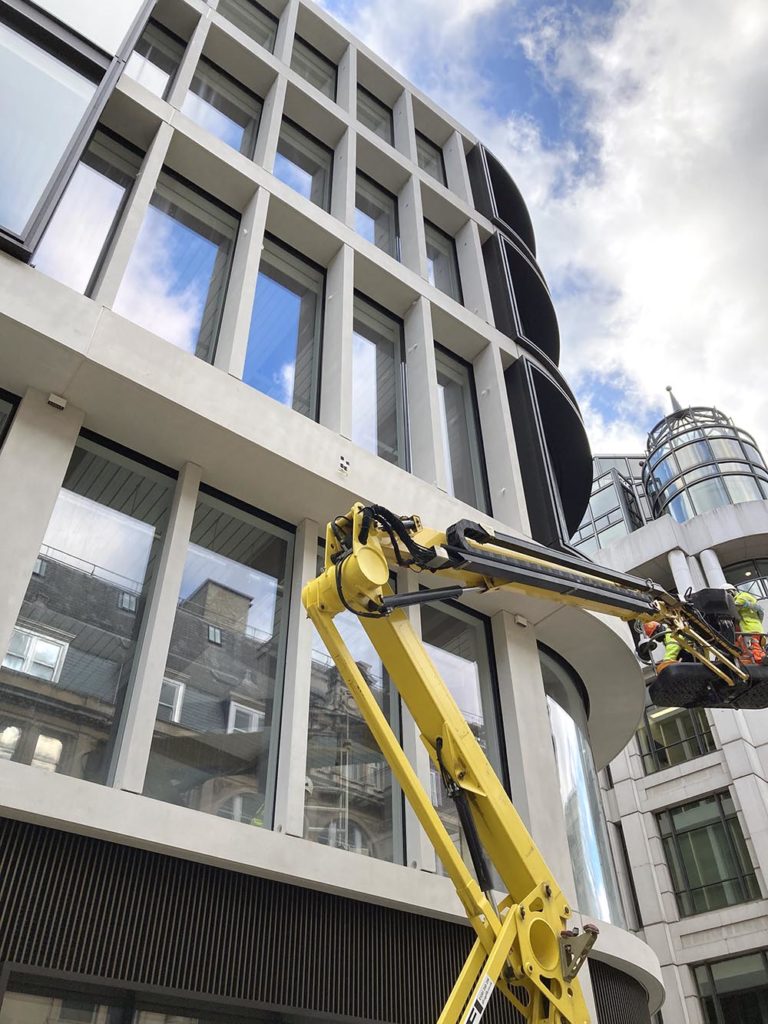 Difficult to Access Glazing? .. No Problem, We'll Sort It!
Dynamic Access are specialist in high level difficult access glass replacements to building facades, atriums, roof-lights and canopies. Our specialist glazing department incorporates some of the most experienced technical, time served, professionals within the commercial glazing industry. For many years the Dynamic Access team have undertaken and safely delivered extensive high-profile projects on many of the UK's most prestigious buildings working alongside leading architects, building management and construction companies.
Our specialist office and site based surveyors are able to specify safe method of works to conduct glass replacements, causing minimal disruptions to the client and the daily operational running of the building.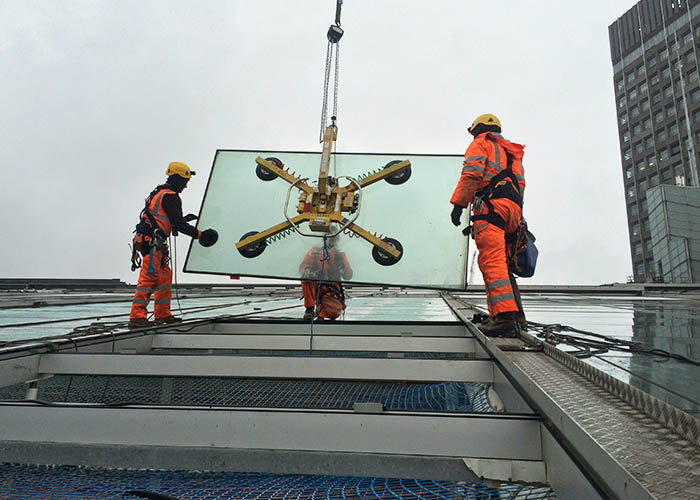 Our installation teams are very experienced and set up to undertake works outside of normal working hours utilising specialist lifting and access equipment to safely complete the works. During a commercial glass replacement, Dynamic Access are able to supply all necessary access equipment including rope access, cranes, MEWPs, road closures, pedestrian and traffic management requirements to ensure the operation is completed with site safety at the forefront of any works.
IRATA Trained Access Teams
Dynamic Access have our own highly experienced in house IRATA trained rope access glazing teams that are frequently called upon to undertake difficult access projects. Having our in house IRATA teams allows us to give our client base alternative access options and can alleviate the requirement for expensive and disruptive fixed scaffolds and access equipment. Often when working in the UK Cities it can be several months to get road closures in place, using our rope access teams where possible we reduce the lead time and duration of the required works for our clients.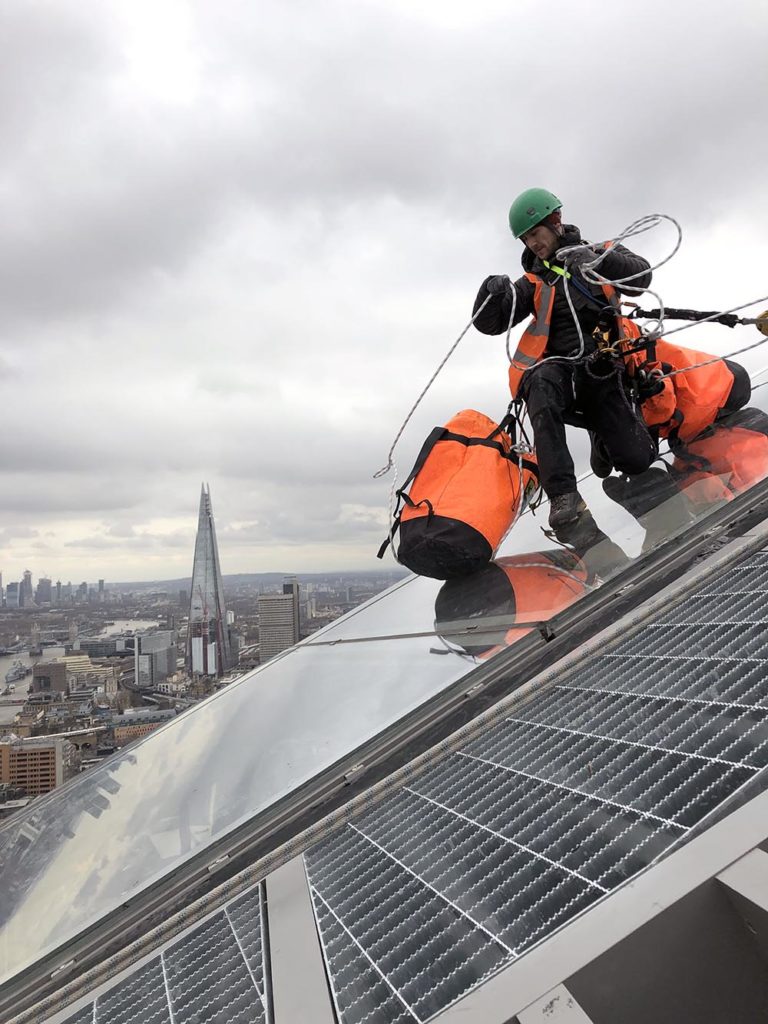 Take a peek at some of our recent projects
Feedback from recent clients
Jamie Kerr
Facebook Review
Dynamic access have been installing horizontal and vertical safety lines on our Liverpool hospital 500million pound rebuild project, they have been professional, reliable and competent in all aspects of work. The MD has also accommodated our impulse requirements and for that we are truly thankful. Highly recommend this company and look forward to an on going working relationship with josh and his team.
An excellent rope access company operating in London, Birmingham and Manchester. Professional level of service. They use highly trained IRATA certified Rope Access contractors. I would highly recommed. 5*.
Daniel Sanders
Facebook Review
Excellent service from start to finish, on time, safe, polite, true professionals of their industry, thanks to Josh and team for the awesome job they did for us.
John Jason Ebdon
Google Review
Top company had a problem that other companies made it out to be a big job nothings seems to be a problem to these guys and a great price too would recommend thanks to Josh
Ed Gallagher
Facebook Review
Dynamic Access have been working at one of RBWM's public libraries. the library is grade II listed and has an extremely challenging architecture. no other company I approached were prepared to carry out the external cleaning in the way these guys did. from start to finish they have been professional and willing to find solutions not excuses. thanks for a great job we will be using you again in the future. 5 star service.
Sam Collins
Facebook Review
Fantastic work. Professional and efficient.
available from 07:00 – 19:00
Email: info@dynamicaccess.co.uk